A tradition....... A garden to remember our loved ones, our program participants, staff and others that have touched our lives.

In their honor, we dedicate their names to this Memorial Garden. To those who have passed on before us and will pass on in the years to come.

As our garden grows, it will continue to be a peaceful, quiet place to remember all who have made a memory in our lives.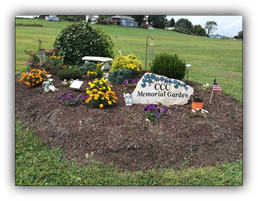 "Celebration of Life" Memorial Service